Laptop Charger 18.5V 3.5A for HP Pavilion G4 G6 G7 M6 DM4 DV4 DV5 DV6 DV7
Input Voltage: 100-240v ~ 1.5A / 50-60Hz

Output: 18.5v - 3.5A | Power Wattage: 65W | Power Cord Included!

Inner diameter - 5.0mm Outer diameter - 7.4mm.



Compatible Models:
HP Pavilion Dv3 Dv4 Dv5 Dv6 Dv6t Dv7 Dm1 Dm4 G4 G6 G7 M6
HP Pavilion Dv3500 Dv3500t Dv3510nr DM1 DM1z DM4 DM4t DM4x
HP Pavilion DV3t DV3z DV4i DV4t DV4z DV5 DV5t DV5tse DV5z
HP Pavilion DV6 DV6t DV6tqe DV7 G4 G6 G6x G7 M6 M7

Hp G42 G42t G50 G50t G56 G60 G60t G61 G62 G62x G70 G71 G72
Hp 2000 2000t 2000z 2000-2d70dx
Hp Envy 13 Dv4 Dv7 M4 M6

Hp Probook 4430s 4440s 4520s 4530s 4540s 6360b 6460b 6470b 6550b 6560b 6570b
Hp Compaq Presario Cq40 Cq45 Cq50 Cq56 Cq57 Cq58 Cq60 Cq61 Cq62 Cq70 Cq71 Cq72
Hp Compaq 515 610 2210b 2510p 2710p 6720t 6730s 6830s 4415s 4510s 4720s 2230s
Hp Compaq 6510b 6515b 6530b 6530s 6531s 6535b 6535s 6710b 6710s 6715b 6715s
Hp Compaq 6720t 6730b 6730s 6735b 6735s 6830s 6910p 8510p 8510w 8710p 8710w

Hp Compaq NC2400 NC4400 NC6400 NC8430 NW8440 NX6310 NX6315 NX6320 NX6325
Hp Compaq NX7300 NX7400 NX9030 TC4400; HP 250 255 G1
HP EliteBook 820 840 850 G1 G2(Be carefull!!Not fit HP Elitebook G3 Series!!Only fit G1 G2 Series!!); HP Elitebook Revolve 810 G1

Compatible Part Numbers:
ED494AA#ABA, 391172-001, 384019-003, PA-1650-02HC, 384019-001, 463958-001 , 463552-001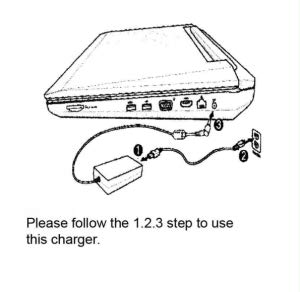 How to use the laptop adapter ?

1 ,When using the product , please confirm the charger connector flag correctly that the products have been working properly
2 ,Please read the product manual carefully before using the laptop adapter , and confirm if the appearance of the product is damaged.
3 ,Please confirm the input voltage ,output voltage and output power is accord to your original adapter before you use the new laptop adapter.
4 ,For the environment : Operating temperature :32°F ~ 104°F, storage temperature:- 40°F ~ 158°F, please do not touch the liquid.
5 ,For the first time , please use the AC plug access to the power , then use the DC plug access to the laptop connector .